Cape Amethyst + Rose Quartz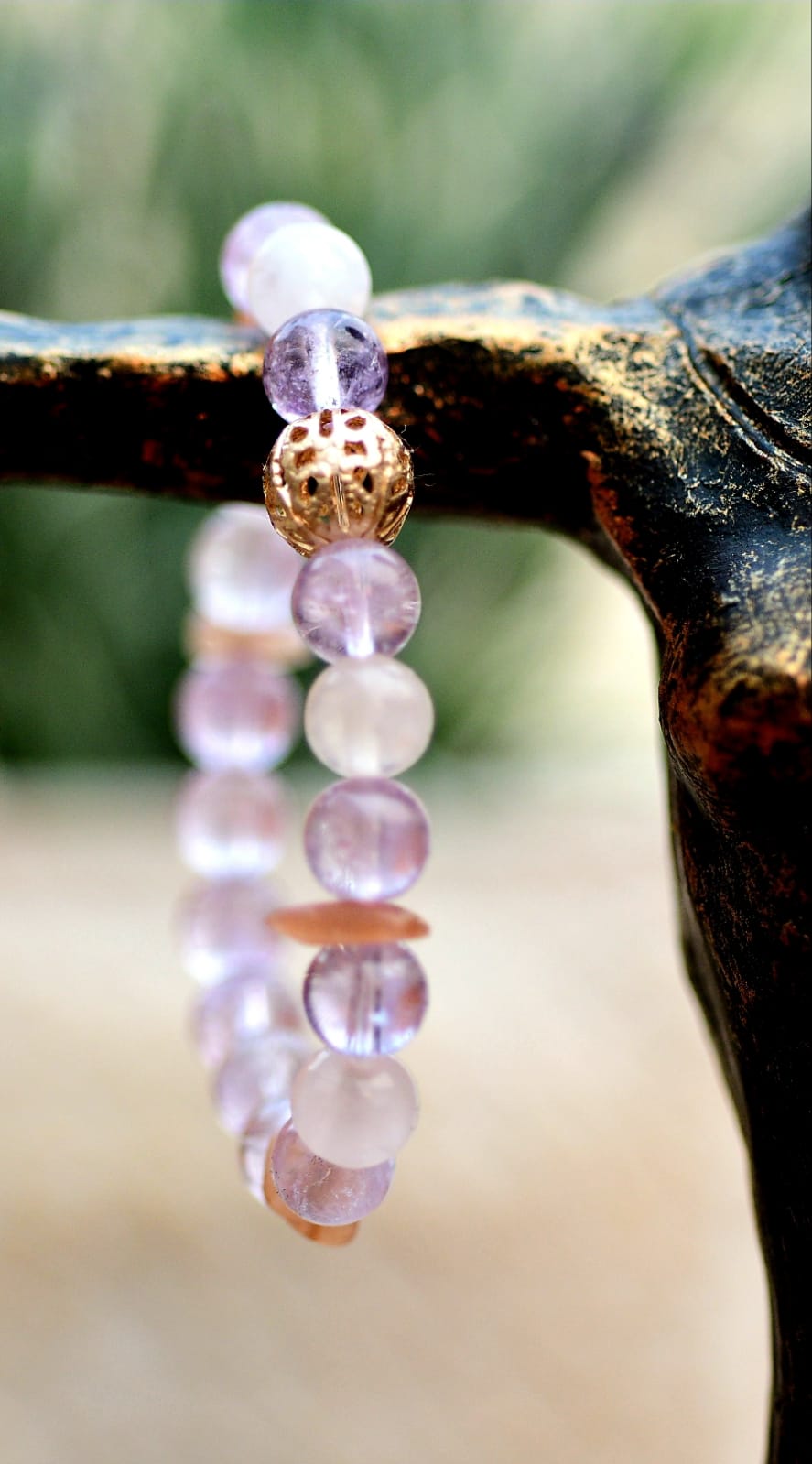 Cape Amethyst + Rose Quartz
Cape Amethyst, Rose Quartz, Peach Moonstone
This bracelet welcomes genuine love to enter your life in unexpected ways. It brings you into an awareness of your self worth. The cape amethyst allows you to enhance your intuition and trust the information that you receive which in turn allows you to understand whether the romantic relationship you are in is true and honest. The peach moonstone was added to bring inspiration and hope in all your relationships.
Natural gemstones, each gemstone is unique and may vary
Handcrafted stretch bracelet

7" inches long and will stretch accordingly
Handmade with love and positivity exclusively by Rubi Rios
Show Some Love
Exposure to water, sweat, perfume, hairspray, lotions and other like products may change the appearance of the jewelry over time. Jewelry should not be worn during exercise.
By burning sage you can cleanse your stones from all negative energies that it has absorbed for you. Release energies at least once a week.