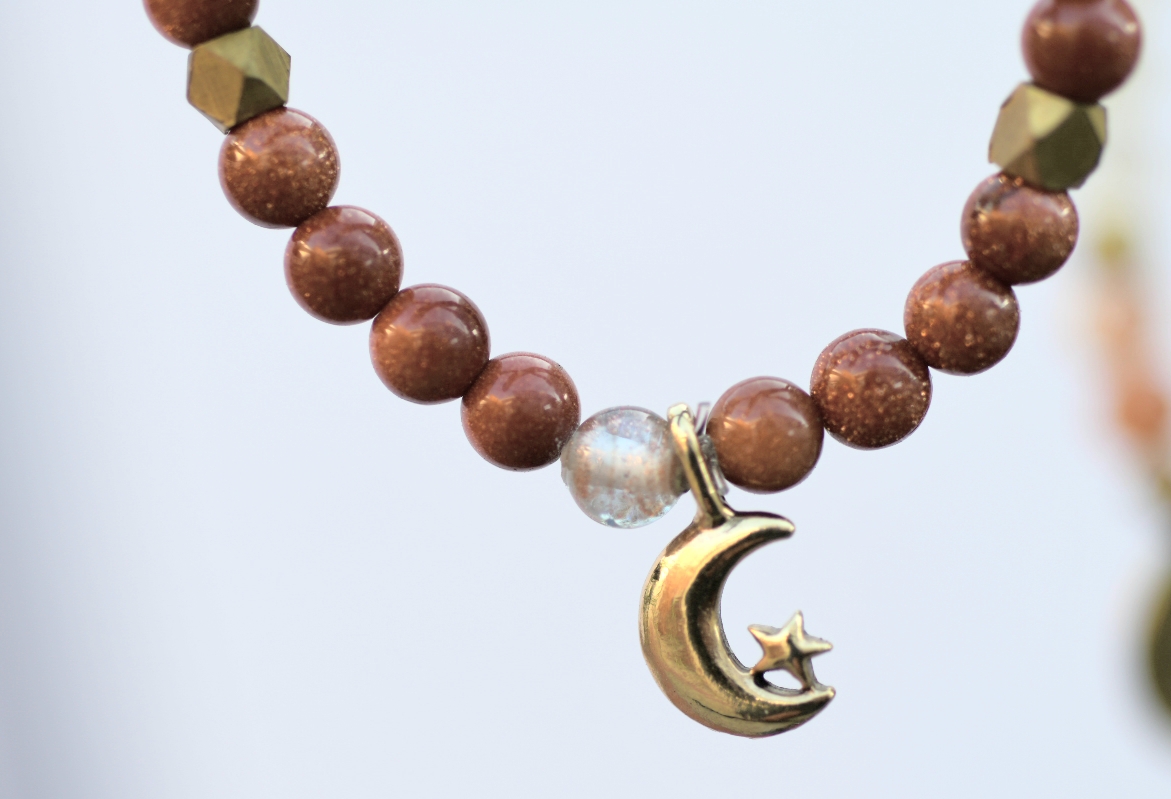 Goldmoon
Goldstone, Crescent moon and star
This powerful grounding stone helps alleviate toxic emotions and negative thought patterns. Keeping this goldstone close connects the mind-body-spirit strengthening the bridge between the physical world and the spirit realm. This bracelet brings forth the power of the moon and stars to reach a higher state of mind by using it as a spirit guide on your journey into the depths of space.
You are like the moon, beautiful in all your phases.
Natural gemstones, each gemstone is unique and may vary

7 1/2 inches long and will stretch accordingly

Handmade with love and positivity exclusively by Rubi Rios
Show Some Love

Exposure to water, sweat, perfume, hairspray, lotions and other like products may change the appearance of the jewelry over time.
Jewelry should not be worn during exercise.
Do not submerge in water.
By burning sage you can cleanse your stones from all negative energies that it has absorbed for you. Release energies at least once a week.