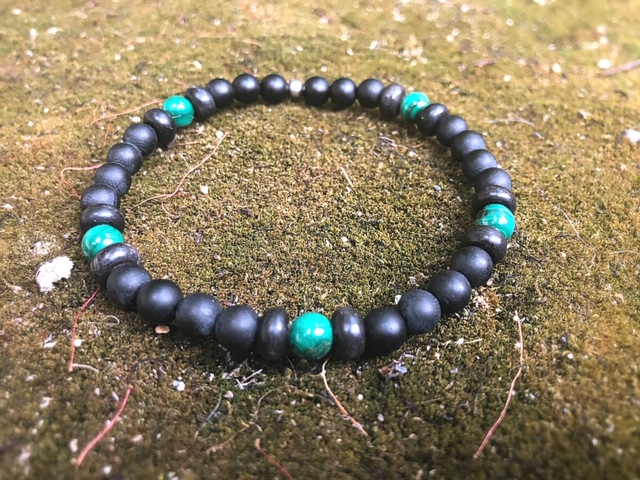 Lucky No. 5
Black Onyx, Malachite, Black Horn
The Malachite meaning brings us a lesson in sustainability to help keep the good vibes going strong and steady. Malachite reminds us to turn over a new leaf. If you're drawn to the vibrant Malachite crystal, it could mean that it's time for a change. Whatever you're searching for--love, money, power--Malachite offers you the gift of wisdom to know the difference between abundance of the spirit and monetary wealth. Black onyx was added for emotional support and balance.
Natural gemstones, each gemstone is unique and may vary
Handcrafted stretch bracelet

7 1/2" inches long and will stretch accordingly
Handmade with love and positivity exclusively by Rubi Rios
Show Some Love
Exposure to water, sweat, perfume, hairspray, lotions and other like products may change the appearance of the jewelry over time. Jewelry should not be worn during exercise.
By burning sage you can cleanse your stones from all negative energies that it has absorbed for you. Release energies at least once a week.