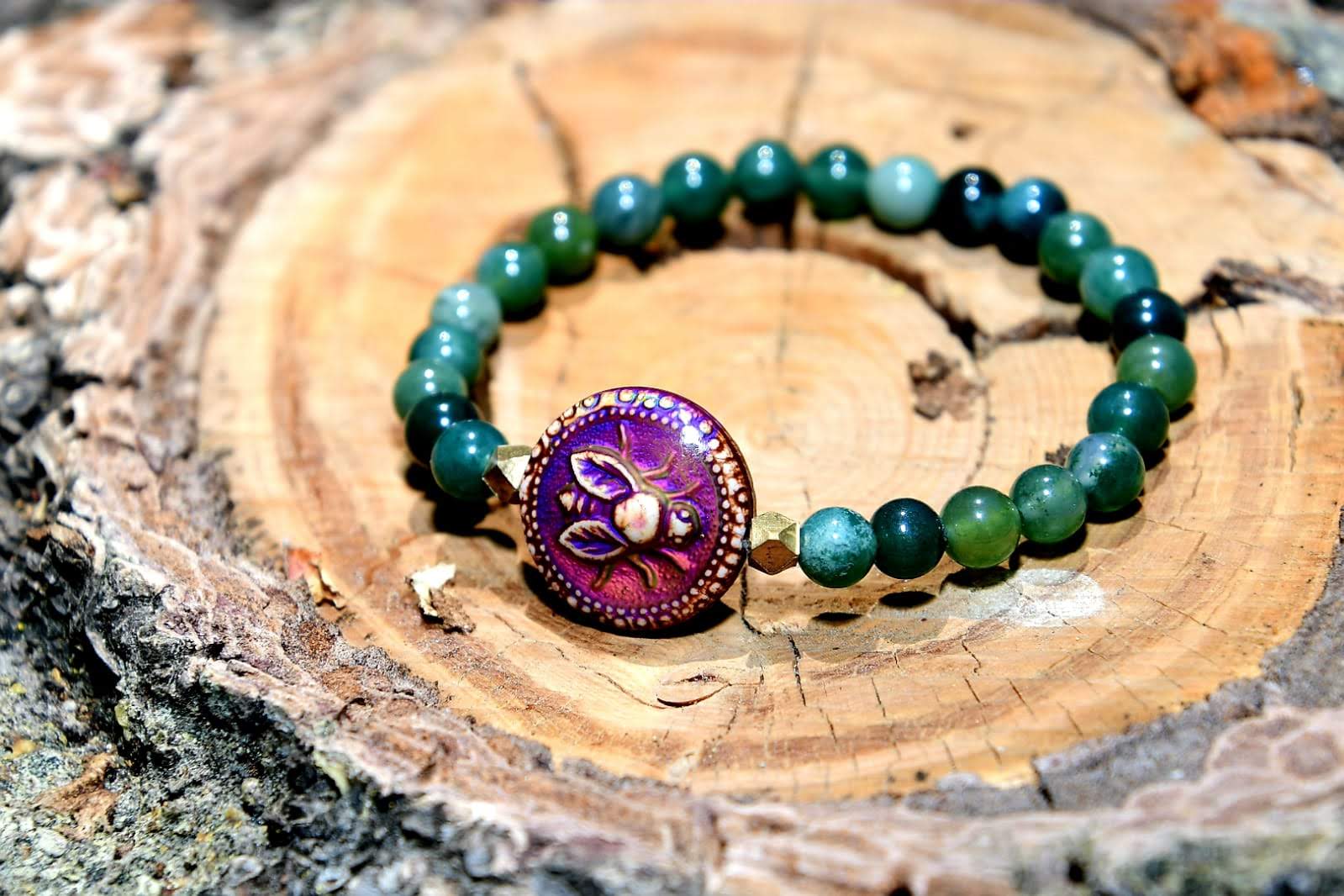 Moss Agate + Bee Mirage
Moss Agate
This bracelet is designed for those who are self-employed or an entrepreneur. It carries the stone of wealth and brings opportunities unexpectedly to enhance your business. It brings gradual expansion and increased prosperity over time.
The mirage bee bead changes color according to your mood. Bee was specifically chosen as bees are spiritually appear to those who are in need of working as a team or community. It encourages business growth and productivity. It brings good luck, happiness and peace.
Natural gemstones, each gemstone is unique and may vary
Handcrafted stretch bracelet

7" inches long and will stretch accordingly

Do not submerge in water.
Handmade with love and positivity exclusively by Rubi Rios
Show Some Love
Exposure to water, sweat, perfume, hairspray, lotions and other like products may change the appearance of the jewelry over time. Jewelry should not be worn during exercise.
Do not submerge in water.
By burning sage you can cleanse your stones from all negative energies that it has absorbed for you. Release energies at least once a week.