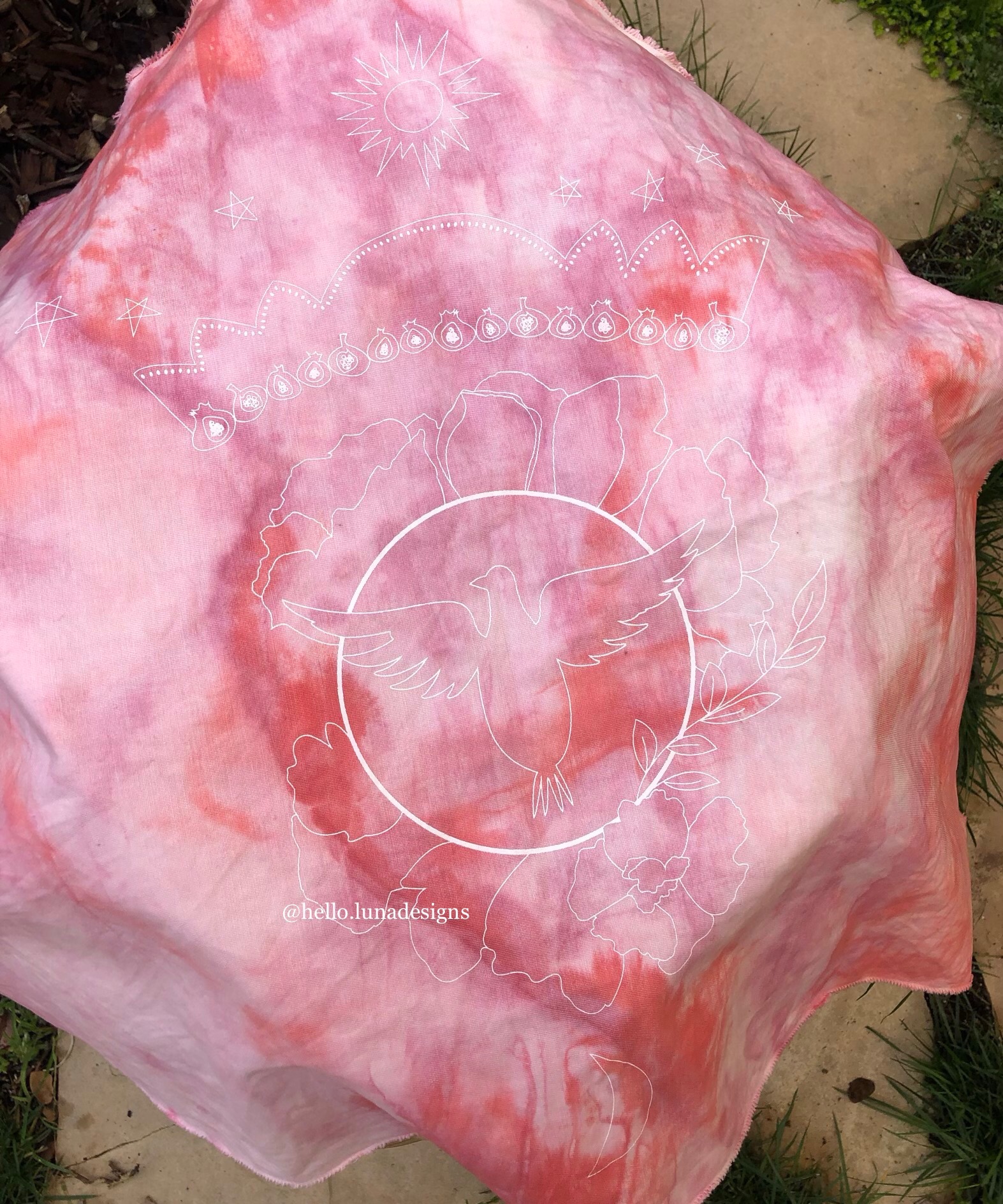 Rubi Readings Tarotmat
Designed and Handmade by Luna Designs
When Rubi Readings first began her journey in Tarot she noticed a pattern of dark colors, dark symbols in relation to tarot mats and often stayed away from it out of fear so she decided to bring Light to the Tarot World. Throughout the process of designing her Tarotmat she wanted it not to only look pretty but wanted to be reminded why she does her readings in the first place, to bring love and light to every client. Jocelyn Ramos, Owner of Luna Designs, was able to fulfill her vision & ultimately created magic.
The symbols in this Tarotmat are a combination of The High Priestess and The Empress tarot cards which are the two cards that represent Rubi Readings. La Luna y El Sol were added to represent the dynamics of true love. The Bird in the center is not only behind the Rubi Readings logo but a representation of a deeper connection to Spirit Guides.
Design was created by hand and translated digitally via Adobe Illustrator.

25.5" W x 21" H organic cotton denim twill fabric. Hand dyed and screen printed in Los Angeles

Every piece is unique and color is customizable. Can be solid color or watercolor.

Color variations as it's processed per order
Care Instructions: Hand wash or machine wash cold. Air dry or tumble dry low. Your Tarotmat will soften with each wash, and just like your favorite pair of jeans will fade slightly over time.
Lead time: 7-14 days (Custom Tarotmats are made per order)